Day 30 – June 8
Success today! So important to reevaluate my goals everyday. I find it helpful to focus on the long term reasons why I chose this goal. My health is important to me. Here is a video I watched to help me along the way.
Day 31 – June 9
So close! I did not reach the 10,000 steps that I wanted to today. Today I focused on accepting that I won't make my goal everyday and I must accept the days that I can't and try again tomorrow.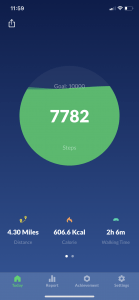 Day 32 – June 10
Burning the midnight oil and still didn't make it. I am trying and feeling a bit overwhelmed with all my responsibilities. But, I must keep moving forward to reach my goal. I focused today on a video that teaches positivity through affirmation.
Day 33 – June 11
Today is a rain day. I found a video that can help obtain my steps because I am needing a change from walking on the treadmill. I enjoyed the video because it helped me reach my step goals in a shorter amount of time.
Day 34 – June 12
Day Off!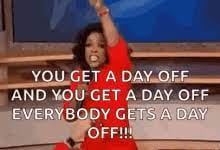 Day 35 – June 13
Today is the first day that I have been disappointed in my step counting app – Pedometer. (you know it must have been bad because I don't post negative things) My family and I spent the day at Pasqua Lake walking trails. The app did not count my steps because of the bad cell service. So, I most definitely made the 10,000 steps, I just don't have record of it!
Day 36 – June 14
Today I most likely won't get my steps in. I have prioritized getting all my assignments done for my #EDTC300 class tomorrow!